Welcome to Heritage Courthouse
A special place to gather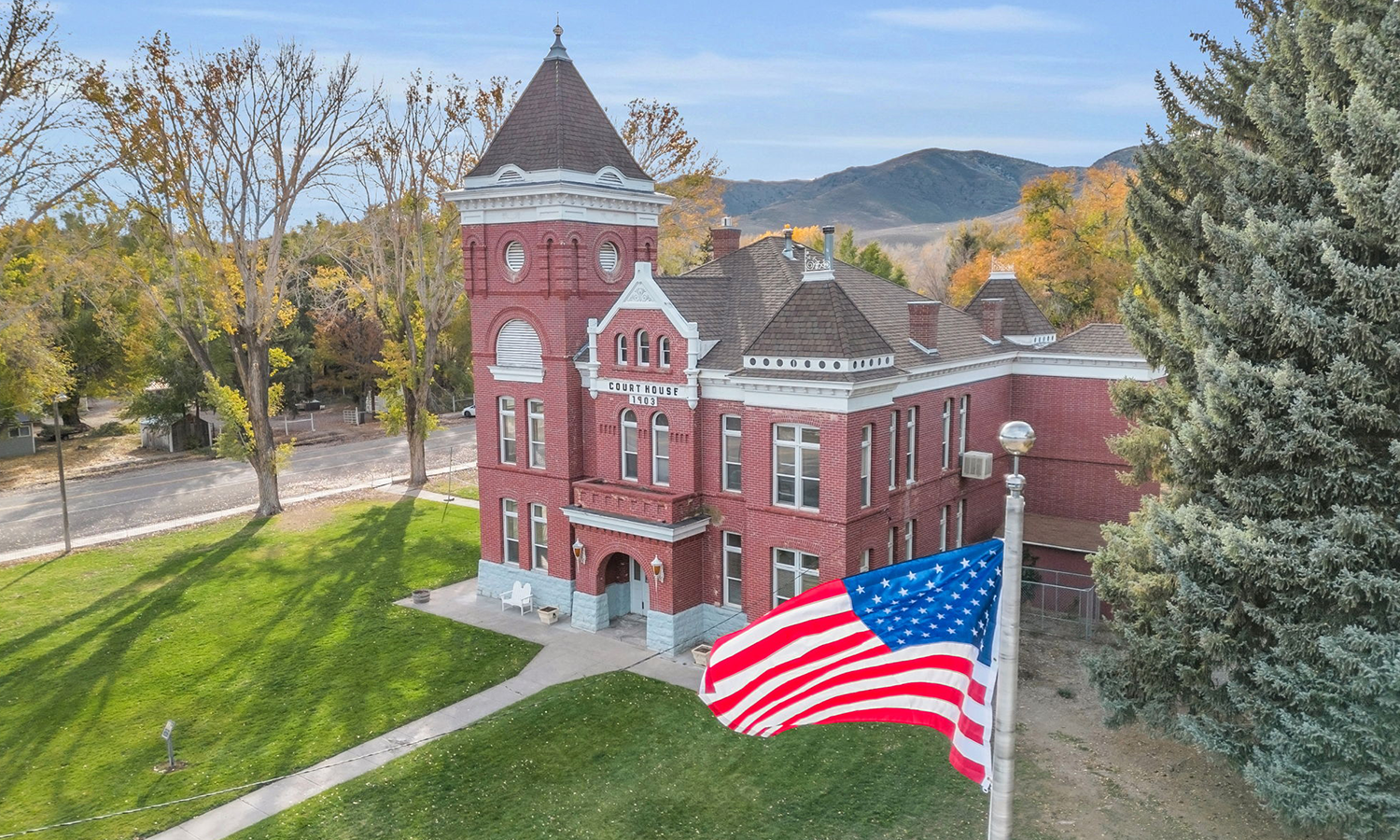 The historical Heritage Courthouse (built in 1903) is turned into a family and event gathering place that is beautiful and unique.  When you are here, you can't help but think about the past and wonder about all the stories, court cases and people who built it and were present for the last 120 years.  Being away from the busyness of life allows for time to play games, adventure, lose yourself in the library, or sit on the grass with loved ones to reconnect.  There is a grand peace that comes from being away from it all. 
The Heritage Courthouse sleeps 10 on the bottom floor and 23+ on the top floor including couches and mats that will accommodate up to 50 of your party inside and plenty of space outside to pull up RVs (no hook-ups) and pitch a tent.
Heritage Courthouse has many spaces that accommodate any crowd: large families, destination weddings, hunting groups, and retreats with your friends.  We welcome children who love to explore and we have a fabulous game room featuring the original judge's bench.  The spacious Courthouse has nine bedrooms, 4 1/2 baths, a full-size kitchen and a large dining room as well as the huge original courtroom being used as a game room. Two of the nine bedrooms are bunk-rooms for multiple guests.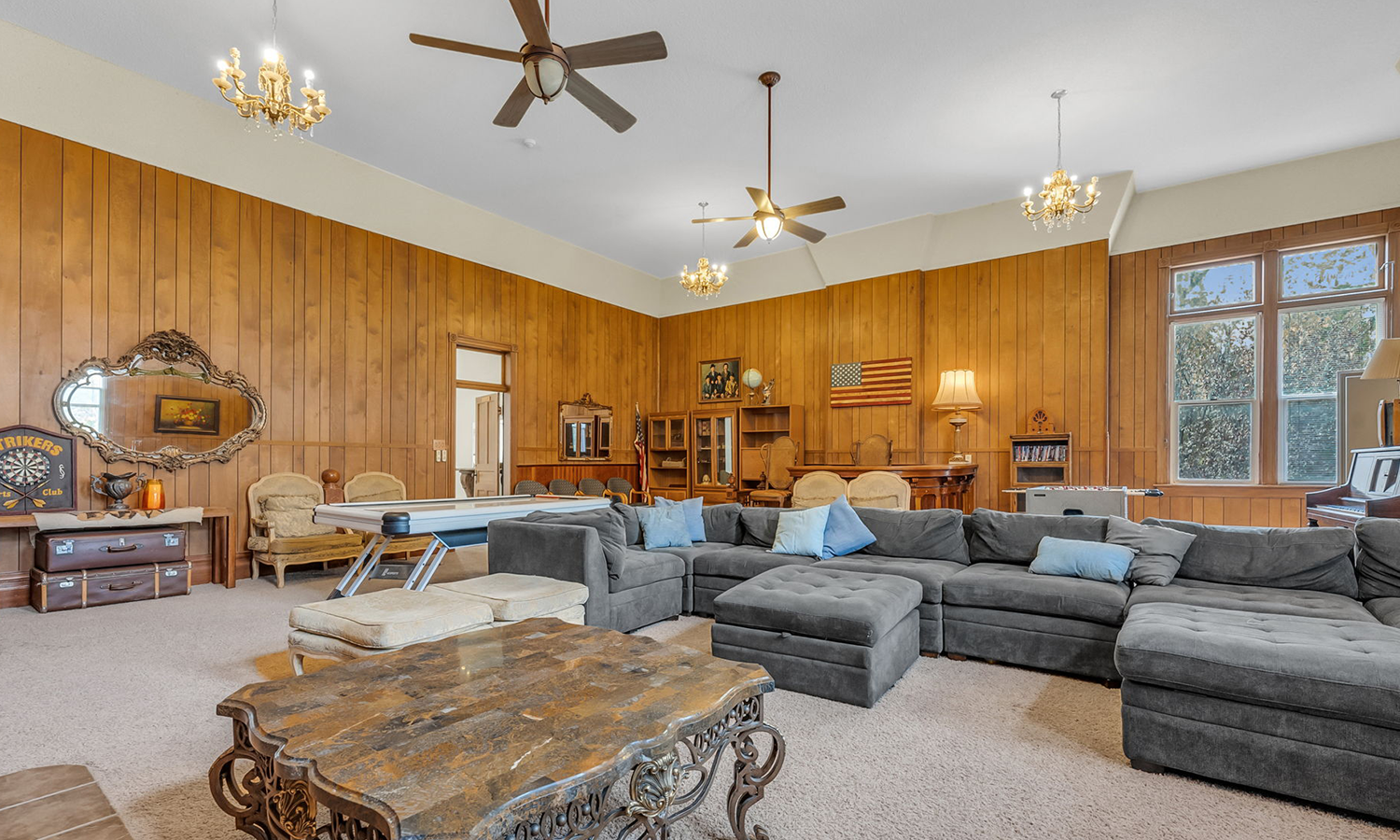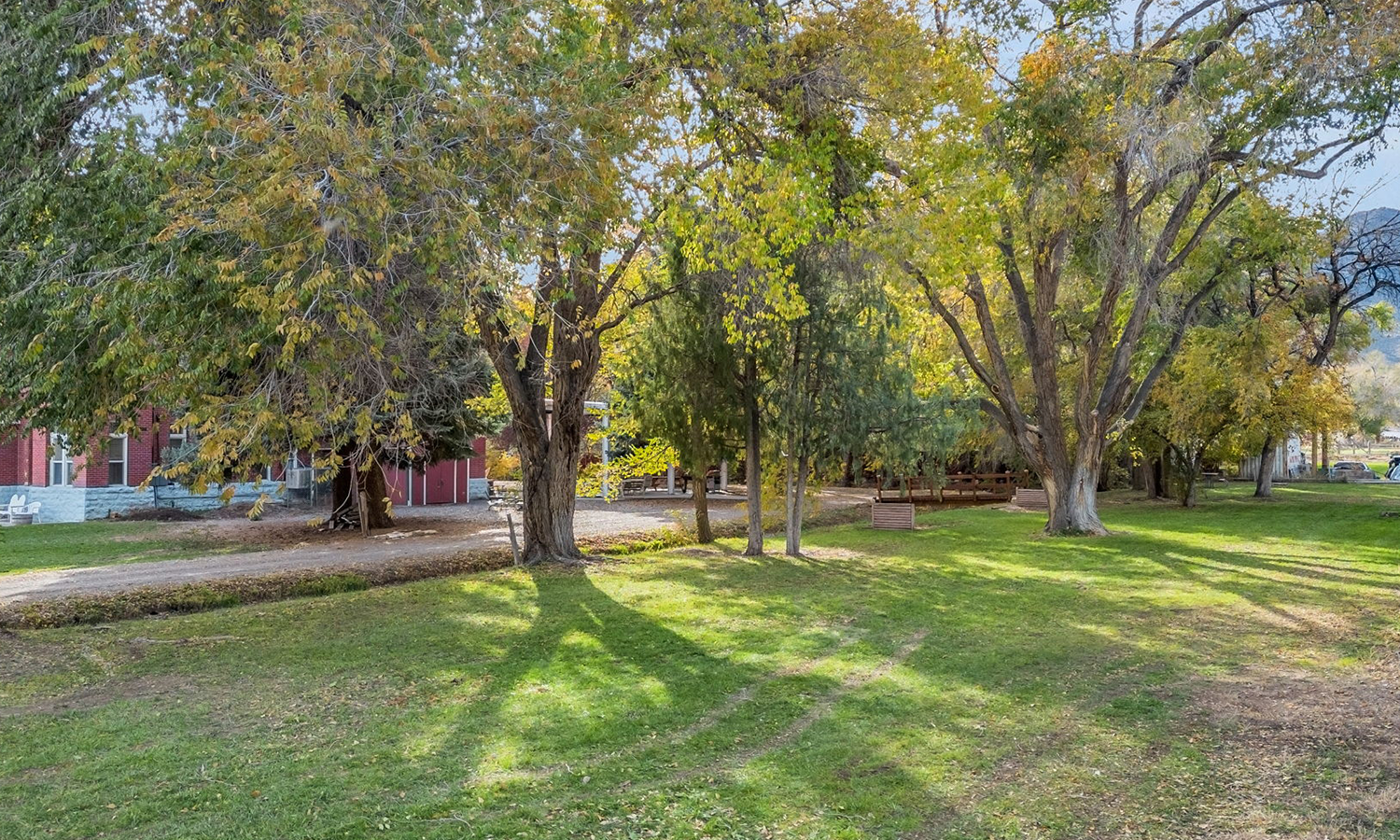 The Courthouse is surrounded by expansive lawns with huge trees perfect for outdoor activities. An outdoor fire pit with wood is provided along with two barbecue grills, plenty of comfortable chairs and picnic tables under a large pavilion. Our large toy shed will keep the kids entertained with volleyball, horseshoes, badminton and croquet. A full-size playground awaits just down the street at the town park.